It is the most recent Tuscan Denomination with a production that is growing very fast thanks to a very positive reception. The style fully represents the sunny pleasantness of our region. The Fattoria dei Barbi Maremma DOC is a blend of at least 50% of Sangiovese plus different percentages of Merlot, Alicante, Cabernet Sauvignon and Petit Verdot.
Grapes Sangiovese 60% plus 30% Cabernet Sauvignon and 10% of Merlot.
Vineyards Vineyards of Tenuta 'Aquilaia dei Barbi'| Property of Fattoria dei Barbi located in the district of Scansano.
Vinification In order to preserve all the fruity aromas the grapes have been cooled at a temperature of 18° before the crushing. The fermentation has been long and slow, lasting two weeks under a temperature that never went over 28°.
Sensory analysis Colour: intense purple red.
Bouquet: nose vibrating with distinct notes of red berries, plums, blueberries, cherry. Light sweet and spicy scents.
Taste: supple and round in the palate, showing a good balance and integration which last in the aftertaste wrapped by a nuance of ripe cherry
Pairing It is very versatile, good as an aperitive, excellent through a whole meal.
Serving Temperature 18°C.
Capacity of Ageing 3-5 years.
Conservation and Storage Keep the bottle horizontally in a dark place at a temperature of 12°-14°C.
Bottle size: Bordeaux style 0.75 lt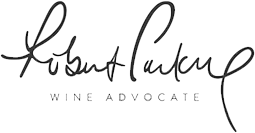 Maremma Toscana Rosso DOC 2019
Issue: August 25, 2022
Score: 91/100
A blend of 60% Sangiovese, 30% Cabernet Sauvignon and 10% Merlot, the Fattoria dei Barbi 2019 Maremma Toscana Rosso is easy-drinking and pleasurable from all points of view, gearing up to integrated aromas of dark fruit and spice and revealing an open-knit and approachable drinking style. Fruit comes from the Aquilaia dei Barbi vineyard in Scansano, and 9,500 bottles were made. The 2019 vintage saw drought during the summer months but without the challenging temperature spikes that can lead to imbalanced wines. Drink: 2022-2027

Maremma Toscana Rosso DOC 2019
Issue: March 26, 2022
Score: **** Tra i 3 vini top per la pasta
Drie topwijnen voor bij pasta De lekkerste pasta verdient goed gezelschap. Simonne Wellekens kiest drie wijnen uit. INTENSE SMAKEN Maremma Toscana Fattoria dei Barbi 2019 **** Doit was de Maremma, met uitzondering van de hogergelegen zones, een moerasgebied dat ongeschikt was voor wijnbouw. Maar na de droogleg-ging in de 18de eeuw werden met succes bedrijven opgericht. Dat ont-ging de grate wijndomeinen uit het klassieke hart van Toscane niet. De familie Colombini, die sinds 1352 wijngaarden bezit in Brunello di Montalcino en uitbreidde naar wat ook wel de Etruskische kust wordt genoemd, was een van hen. In tegenstelling tot de regio voor Brunello is het druivenareaal hier sterk gevarieerd. Voor dit sap wordt sangiovese ver-sneden met merlot, alicante, cabernet sauvignon en petit verdot, druiven die je vaoral terugvindt in bordeauxwijnen. Het resultant is een stevige robijnrode wijn met een aanvankelijk discreet aroma. Na een poos volgt een complex boeket aan geuren van kruiden, toetsen van zwarte peper, veel danker fruit, zoethout en tabak. De smack is rijk, warm en gevuld. Tannine tekent de wijn verwijzend naar de mix met krachtige druiven. Lekker bij een rijke pasta met geroosterd vlees. Te koop voor 15 euro www.rouseu.be, 09 222 34 45

Tre vini top per la pasta. La pasta migliore merita una buona compagnia. Simonne Wellekens seleziona i tre migliori vini di accompagnamento per un piatto di pasta | SAPORI INTENSI Maremma Toscana Fattoria dei Barbi 2019 **** Ad eccezione delle zone più alte, la Maremma era un tempo una zona paludosa inadatta alla viticoltura. Ma dopo la bonifica nel 18° secolo, le aziende furono fondate con successo. Questo è il caso delle grandi aziende vinicole nel cuore classico della Toscana. La famiglia Colombini, proprietaria di vigneti nel Brunello di Montalcino dal 1352 e ampliata in quella che è conosciuta come la Costa degli Etruschi, è stata una di queste. A differenza della zona del Brunello, qui la tipologia di uva è molto varia. Per questo vino, il sangiovese viene assemblato con merlot, alicante, cabernet sauvignon e petit verdot, uve che ritroviamo principalmente nei vini bordeaux. Il risultato è un vino rosso rubino deciso e dal profumo inizialmente discreto. Dopo poco segue un bouquet complesso di sentori di erbe aromatiche, note di pepe nero, tanta frutta scura, liquirizia e tabacco. Il gusto è ricco, caldo e pieno. I tannini caratterizzano il vino col mix di uve potenti. Delizioso con una pasta ricca di carne arrosto. Prezzo 15 euro www.rouseu.be, 09 222 34 45