This red wine is produced since 1892 and was awarded many times for its quality. This wine is the "heart" of our production and it is made with 100% Sangiovese grapes from our best vineyards in Montalcino.
Grapes Sangiovese 100%.
Vineyards Property of Fattoria dei Barbi, located in the district of Montalcino and registered for Brunello di Montalcino production. Soil: marl, alberese limestone. Altitude: 300-500 mt slm. Average Age: grape vines planted between 1975 and 2017. Orientation: South. Vine Training System: Cordone libero. Vine Stock per Hectar: 5.000. Yield per Hectar: 65 ql.
The Year 2017 In 2017 the Spring was on the seasonal average. April and May were mild and quite dry, followed by a temperate and dry climate in June. The Summer was very hot and led to an early the ripening. July was also sunny and brought drought stress to the vines. The hardest moment was in the second half of August, when an anticyclon from Africa made the climate hot and drier than the usual. The heat lasted for two weeks, fastening the ripening process. In the beginning of September a few rainfalls brought some balance to the ripening speed, leading to an early harvest, with good grapes.
The harvest went on from September 8th until the 22nd.
Vinification and Ageing Before the fermentation the grapes were subjected to a cold pre-fermentative maceration which consists in cooling the grapes at a temperature of 16° C in an environment protected by CO². This process increases the extraction of polyphenols and aroma compounds. The regular alcoholic fermentation followed and lasted 16/17 days at a controlled temperature of 27°-28°C. After the racking and the malolactic fermentation the wine aged in small-medium size oak barrels (2,25 – 15 hl) for the first months. Later it completed the ageing in larger oak barrels, for a total period of two years and then is bottled at least 4 months before the release.
Chemical analysis Alcohol 14.41% – Tot. Ac. 5.9 g/l – Vol. Ac. 0.45 g/l – Residual sugars < 0.5 g/l – Dry Extract 31.7 g/l – SO2 18/83.
Sensory analysis Colour: brilliant ruby red, good concentration. Bouquet: ripe strawberry, dog rose, sweet spices, sage, anise, irises. Taste: warm and open, well balanced. The sip is long and supported by a beautiful acidity, soft tannins, great structure.
Food Pairing Perfect for important dishes, roasted or grilled red meats, game, venison, stewed wild boar. Excellent with mature cheeses.
Serving Temperature 18°C.
Capacity of Ageing 15-50 years.
Conservation and Storage Keep the bottle horizontally in a dark place at a temperature of 12°-14°C.

Issue: June 30, 2022
Score: 93/100
This solidly built red is marked by bright black currant, black cherry, rosemary, iron and tar flavors. Shows strong grip on the finish from the burly and lightly astringent tannins, all the while remaining fresh. Best from 2025 through 2042. 8,000 cases made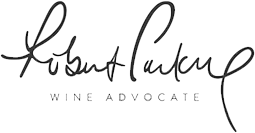 Issue: Febraury 17, 2021
Score: 92/100
The Fattoria dei Barbi 2017 Brunello di Montalcino is quite rich and velvety in appearance and in sensation. The wine carries extra fruit weight that is linked to the warm and dry conditions of the vintage, and that richer core is a sounding board for ripe and plummy fruit aromas. I can smell the oak barrels too, and although they don't impart obvious spice or toast, the add soft, earthy contours to this full-bodied Brunello. This ample 158,000-bottle release offers an accessible personality overall.

Monica Larner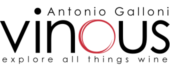 Issue: December 1, 2021
Score: 90/100
The 2017 Brunello di Montalcino wafts up with a savory bouquet of wild strawberries and herbs complemented by hints of dried citrus peels and nuances of animal musk. This is a cool-toned and well-muscled effort, displaying silky textures that are quickly firmed up by minerals-tinged red berries and fine tannins. It leaves the palate classically dry and youthfully clenched, yet also with a resonating inner sweetness, as rose tones and hints of spice slowly fade. This is a solid effort for the vintage and it's structured for the cellar.


Issue: January 14, 2022
Score: 88/100
Michaela Morris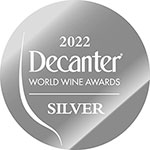 Issue: January 14, 2022
Score: 92/100
An aromatic Annata for Brunello and without a doubt a Barbi, belonging to no one else. There is bosco and brusco, or the decades forward extension thereof, with an average production of 180,000-200,000 bottles, though it could be much larger, selection notwithstanding. Fruit stylistic, cool, sweetly savoury, of clay, sand and Galestro infiltration. The estate style is the most important which means the cellar-master (Maurizio Cecchini) is more important than the oenologist(s). That is the truth. Not a rich wine or vintage obvious but so perfectly correct for style and place. That said there is a Mediterranean feel here, especially in 2017, of black olive, autumn floor and finally sweet wood. Worked as it should be and careful to carry the crest and the flag. Drink 2022-2027. Tasted November 2021

Michael Godel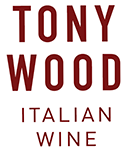 Issue: March 18, 2022
Score: 91/100
Leuchtendes Rubinrot. In der Nase zart balsamisch nach Preiselbeeren, etwas Minze, leicht fleischigen Komponenten und Pfeffer. Am Gaumen dann mit schöner Saftigkeit, zeigt kerniges Tannin, mit Grip, im Nachklang dann leider etwas zehrend.
Issue: March 28, 2022
Score: 89
Warmer, etwas kandiert-nussiger Duft nach reifen schwarzen und etwas roten Beeren mit rauchigen Nuancen, animalischen Spuren und ein wenig Teer. Feste, herbe Frucht mit getrocknet-pflanzlichen bis kräuterigen Aromen, nussigen Tönen und ein wenig Rauch, feinsandiges, jugendliches Tannin, etwas Säurebiss, gute Nachhaltigkeit, hat Kraft, nicht ewig tief, aber sehr gut gemacht, ein wenig wacholdrig im Hintergrund, ganz leichtes Bitter, sehr guter, herber Abgang. Trinkempfehlung: 2024-2030+. Zuletzt bewertet: 28. März 2022.