Il Brunello è il "cuore" della Fattoria dei Barbi, da noi prodotto sin dal 1892 e pluridecorato in numerose occasioni.
Uve Sangiovese 100%.
Vigneti Vigneti della Fattoria dei Barbi situati nel Comune di Montalcino e iscritti alla produzione di Brunello di Montalcino. Terreno: galestro – alberese. Altitudine: da 300 a 500 m slm. Età media delle viti: vigne impiantate dal 1975 al 2017. Esposizione: Sud. Sistema di allevamento: Cordone libero. Ceppi per ettaro: 5.000. Resa per ettaro in quintali: 65.
Andamento stagionale 2018
Vinificazione e Affinamento Le uve pigio-diraspate hanno subito un repentino abbattimento di temperatura fino a 16°C, in ambiente protetto di CO2. Questo processo di raffreddamento della buccia dell'uva permette di ottenere una maggiore estrazione del contenuto in antociani e polifenoli. La normale fermentazione alcolica è durata per circa 16/17 giorni ad una temperatura controllata di 27°- 28°C. Alla svinatura è seguita la fermentazione malolattica e successivamente il vino è stato riposto in legni di media piccola capacità (2.25 hl – 15 hl) a cui è seguito il passaggio in botti a capacità superiore.
Il Brunello Annata viene elevato in botti di piccola e media capacità per almeno 2 anni con successivo passaggio in botti a capacità superiore. Affinamento: in bottiglia per un minimo di 4 mesi.
Analisi chimica
Analisi sensoriale
Abbinamenti Piatti ricchi di sapore come carni rosse stufate o selvaggina, grigliate o arrosti misti. Formaggi a pasta dura saporiti e ben stagionati.
Temperatura di servizio 18°C.
Capacità di invecchiamento 15-50 anni.
Conservazione delle bottiglie Coricate, al buio e a una temperatura di 12°-14°C.
Confezioni formato bordolese 0,75 Lt; formato 0,35 Lt; formato magnum 1,5 Lt in confezione singola di legno e formato Jéroboam 3 Lt in confezione singola di legno.
Etichettatura Ambientale

Issue: June 30, 2022
Score: 93/100
This solidly built red is marked by bright black currant, black cherry, rosemary, iron and tar flavors. Shows strong grip on the finish from the burly and lightly astringent tannins, all the while remaining fresh. Best from 2025 through 2042. 8,000 cases made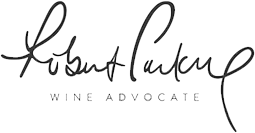 Issue: Febraury 17, 2021
Score: 92/100
The Fattoria dei Barbi 2017 Brunello di Montalcino is quite rich and velvety in appearance and in sensation. The wine carries extra fruit weight that is linked to the warm and dry conditions of the vintage, and that richer core is a sounding board for ripe and plummy fruit aromas. I can smell the oak barrels too, and although they don't impart obvious spice or toast, the add soft, earthy contours to this full-bodied Brunello. This ample 158,000-bottle release offers an accessible personality overall.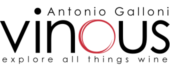 Issue: December 1, 2021
Score: 90/100
The 2017 Brunello di Montalcino wafts up with a savory bouquet of wild strawberries and herbs complemented by hints of dried citrus peels and nuances of animal musk. This is a cool-toned and well-muscled effort, displaying silky textures that are quickly firmed up by minerals-tinged red berries and fine tannins. It leaves the palate classically dry and youthfully clenched, yet also with a resonating inner sweetness, as rose tones and hints of spice slowly fade. This is a solid effort for the vintage and it's structured for the cellar.


Issue: January 25, 2022
Score: 88/100
Michaela Morris 


Issue: January 14, 2022
Score: 92/100
An aromatic Annata for Brunello and without a doubt a Barbi, belonging to no one else. There is bosco and brusco, or the decades forward extension thereof, with an average production of 180,000-200,000 bottles, though it could be much larger, selection notwithstanding. Fruit stylistic, cool, sweetly savoury, of clay, sand and Galestro infiltration. The estate style is the most important which means the cellar-master (Maurizio Cecchini) is more important than the oenologist(s). That is the truth. Not a rich wine or vintage obvious but so perfectly correct for style and place. That said there is a Mediterranean feel here, especially in 2017, of black olive, autumn floor and finally sweet wood. Worked as it should be and careful to carry the crest and the flag. Drink 2022-2027. Tasted November 2021
---

Issue: December 27, 2021
Brunello di Montalcino DOCG 2017 빈티지

감귤류, 복숭아, 자두, 향신료 향이 어우러진다. 촘촘한 조직과 강건한 보디가 인상적이다. 산뜻한 산미가 입안을 깔끔하게 정리해준다.
Traduzione | I profumi di agrumi, pesca, prugna e spezie si armonizzano. La struttura densa e il corpo forte sono impressionanti. La fresca acidità pulisce la bocca.