Le caratteristiche tipiche del Brunello sono la grande intensità di corpo e di colore, aromi complessi ed evoluti, capacità di lungo invecchiamento. Nella Riserva tali qualità hanno la possibilità di esprimersi al meglio. Questo vino è il frutto di un'attenta selezione che inizia dalla vendemmia, prosegue in cantina con l'invecchiamento in botte più prolungato rispetto al Brunello annata e si conclude con un più lungo affinamento in bottiglia, prima della messa in vendita.
Uve Sangiovese 100%.
Vigneti Vigneti della Fattoria dei Barbi situati nel Comune di Montalcino e iscritti alla produzione di Brunello di Montalcino. Terreno: galestro. Altitudine: 400 m slm. Età media delle viti: vigne impiantate dal 1975 al 2017. Esposizione: Sud Est. Sistema di allevamento: Cordone libero. Ceppi per ettaro: 5.000. Resa per ettaro in quintali: 60.
Andamento stagionale 2016. Un'annata caratterizzata da una primavera molto piovosa, che ha colmato le falde e assicurato un'abbondante quantità di acqua, seguita da un'estate temperata e poi da un autunno molto caldo di giorno e fresco di notte. Questo ha permesso una maturazione fenolica perfetta e reso le uve molto ricche di acidità, colore e profumi. Il Brunello di Montalcino 2016 ha una grande abbondanza di aromi franchi, netti, fragranti, e una spalla acida forte, garanzia di un lungo invecchiamento. I colori sono intensi e vivaci, le basse temperature hanno evitato ogni concentrazione e un contenuto alcolico troppo elevato.
La vendemmia è iniziata il 20 settembre e terminata il 9 ottobre.
Vinificazione e Affinamento Le uve pigio-diraspate hanno subito un repentino abbattimento di temperature fino a 16°C, in ambiente protetto di CO2. Questo processo di raffreddamento della buccia dell'uva permette di ottenere una maggiore estrazione del contenuto in antociani e polifenoli. La normale fermentazione alcolica è durata per circa 16/17 giorni a una temperatura controllata di 27°-28°C. Alla svinatura è seguita la fermentazione malolattica e successivamente 
il vino è stato riposto in legni di media-piccola capacità (2.25 hl – 15 hl) a cui è seguito il passaggio in botti a capacità superiore.
Il Brunello Riserva viene elevato in legno per almeno tre anni ed affinato in bottiglia per un minimo di 6 mesi.
Analisi chimica Alcool 14.38% – Acidità totale 5.7 g/l – Acidità volatile 0.47 g/l – Zuccheri residui < 0.6 g/l – Estratto secco 30.1 g/l – SO2 23/104.
Analisi sensoriale Colore: rosso rubino brillante, intenso. Profumo: frutta matura rossa e nera (fragola, mora di bosco, ribes nero). Pepe nero, noce moscata, elicriso, erbe selvatiche. Tabacco nero sullo sfondo. Gusto: molta struttura e complessità. Sorso lungo, dritto, austero ed elegante.
Abbinamenti Vino per le grandi occasioni, accompagna arrosti misti, carni brasate, cacciagione e formaggi a pasta dura saporiti e ben stagionati.
Temperatura di servizio 18°C.
Capacità di invecchiamento 20-80 anni.
Conservazione delle bottiglie Coricate, al buio e a una temperatura di 12°-14°C.

Issue: November 10, 2022
Score: 2 Wine of 2022 Top 10

Though vibrant and expressing cherry, currant, herb and mineral flavors, this is tannic and locked up for now. Leans to the elegant side, with a dense layer of dusty tannins guarding the finish. Be patient. Best from 2026 through 2043. 3,000 cases made, 2,094 cases imported.

Issue: June 30, 2022
Score: 95/100
Though vibrant and expressing cherry, currant, herb and mineral flavors, this is tannic and locked up for now. Leans to the elegant side, with a dense layer of dusty tannins guarding the finish. Be patient. Best from 2026 through 2043. 3,000 cases made, 2,094 cases imported.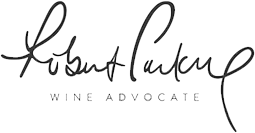 Issue: February 17, 2022
Score: 95+/100
Fattoria dei Barbi is one of the historic, grandfather estates of the appellation, and this important point comes to mind every time I have the honor of reviewing their new releases. The wines always show a distinctly traditional side that is just part of this estate's DNA, and I'd like to think that this defining characteristic would not change even if a concerted effort was made to do so. Territory speaks loud in the 2016 Brunello di Montalcino Riserva. The wine offers purity and deep layering with alternating tones of dried cherry, dark spice, cola, and crushed flowers. Only 4,000 bottles were made.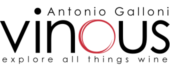 Issue: December, 2021
Score: 94+/100
The 2016 Brunello di Montalcino Riserva captivates with classic bouquet of dusty dried cherries and strawberries, giving way to cedar shavings, worn leather and rose. This enters the palate silky, pliant and round, yet quickly gains momentum, as brisk acids enliven the red berry fruits and inner spices. A finely etched web of tannins lingers through the finale, where hints of pomegranate, licorice and clove resonate for what seems like a full minute. The Riserva is a selection of the oldest vines from within the Barbi vineyards. It spends three years in a combination of Slavonian oak and 500 to 700 liter tonneaux. Give this another five years of cellaring to truly shine.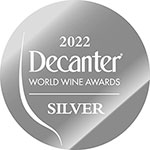 Issue: January 14, 2022
Score: 95/100
The question is increasingly asked whether 2015 or 2016 is the true Riserva vintage, of the two. Assessing Barbi's at this early stage does not answer the question straight away but there are some clues. The mineral swath that owes to iron, volcanic and sedimentary Galestro presence really does dominate the aromatics on what is again a could be nothing but a Fattoria dei Barbi sangiovese. Dark cherries that swim, bob perhaps but never over-macerate in their own sweet juices is the hallmark notation of this vineyard's aromatic pool. Fine tannins are tight but not overtly demanding, acids stream freely and easy, supportive but not in authoritative control. A bit closed (or let's say contained) to be honest and the warming finish indicates the need for a few years more time. As opposed to 2015 which was necessary and now here a '16 that might remind of Brunello from the 1970s. Drink 2025-2033. Tasted November 2021.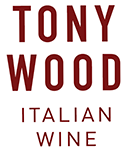 Issue: March 4, 2022
Score: 92 ♥

Leicht nussiger und teeriger Duft nach reifen roten und schwarzen Beeren mit tabakigen Aromen, angedeutet Trockenkräutern und einer Spur Eisen. Klare, geschliffene, fest gewirkte, herbe Frucht, präsentes, feines Tannin, nussige und tabakige Holzaromen, nachhaltig am Gaumen, fester Bau, hat trotz seiner Kraft gewisse Kühle und einen beinahe schlank wirkenden, fokussierten Körper, getrocknet-kräuterige Nuancen im Hintergrund, gewisse Mineralik, gute Tiefe, sehr guter, fester Abgang mit herbem, klarem Saft und feiner Würze. Herber Klassiker mit reichlich innerer Spannung. Trinkempfehlung: 2024-2035+. Zuletzt bewertet: 4. März 2022

Aroma leggermente nocciolato e catramoso di bacche rosse e nere mature con aromi di tabacco, accenni di erbe secche e un pizzico di ferro. Chiaro, levigato, stretto, frutta crostata, presente, tannino fine, sapori di legno di noce e tabacco, persistente al palato, costruzione ferma, ha nonostante la sua potenza certa freschezza e un corpo quasi sottile, concentrato, sfumature di erbe secche in background, certa mineralità, buona profondità, molto buono, finale fermo con succo crostata, chiaro e spezie fini. Crostata classica con molta tensione interna. Raccomandazioni sul consumo: 2024-2035+. Ultima valutazione: 4 marzo 2022